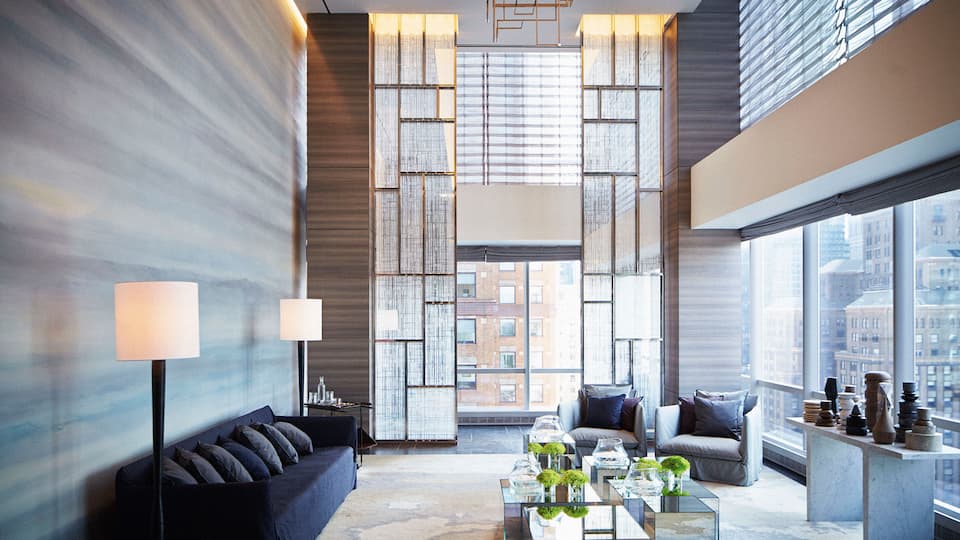 The Park Hyatt hotel is sprawled across 25 floors in the 90-storey tall One57 high-rise in Midtown. This luxury hotel is definitely located in one of the classier and trendier locations in New York, as Carnegie Hall is just down the street, and you take a short stroll to either Central Park or Times Square. The hotel goes for a soothing and neutral atmosphere with earthy beige and brown shades dominating the decorations. Even the patterns on the rugs and fabric are soothing, and the couches are of plush Italian leather.
There are 210 rooms in all, and the hotel features over 300 contemporary works of art from popular and indie artists. The hotel is replete with tall glass dividers which provides the entire structure with a sense of transparency and light. Three of the top floors also feature a heated swimming pool with speakers underwater, playing some classic tunes off Carnegie Hall. One of the other really impressive aspects of this hotel is the unique service it offers.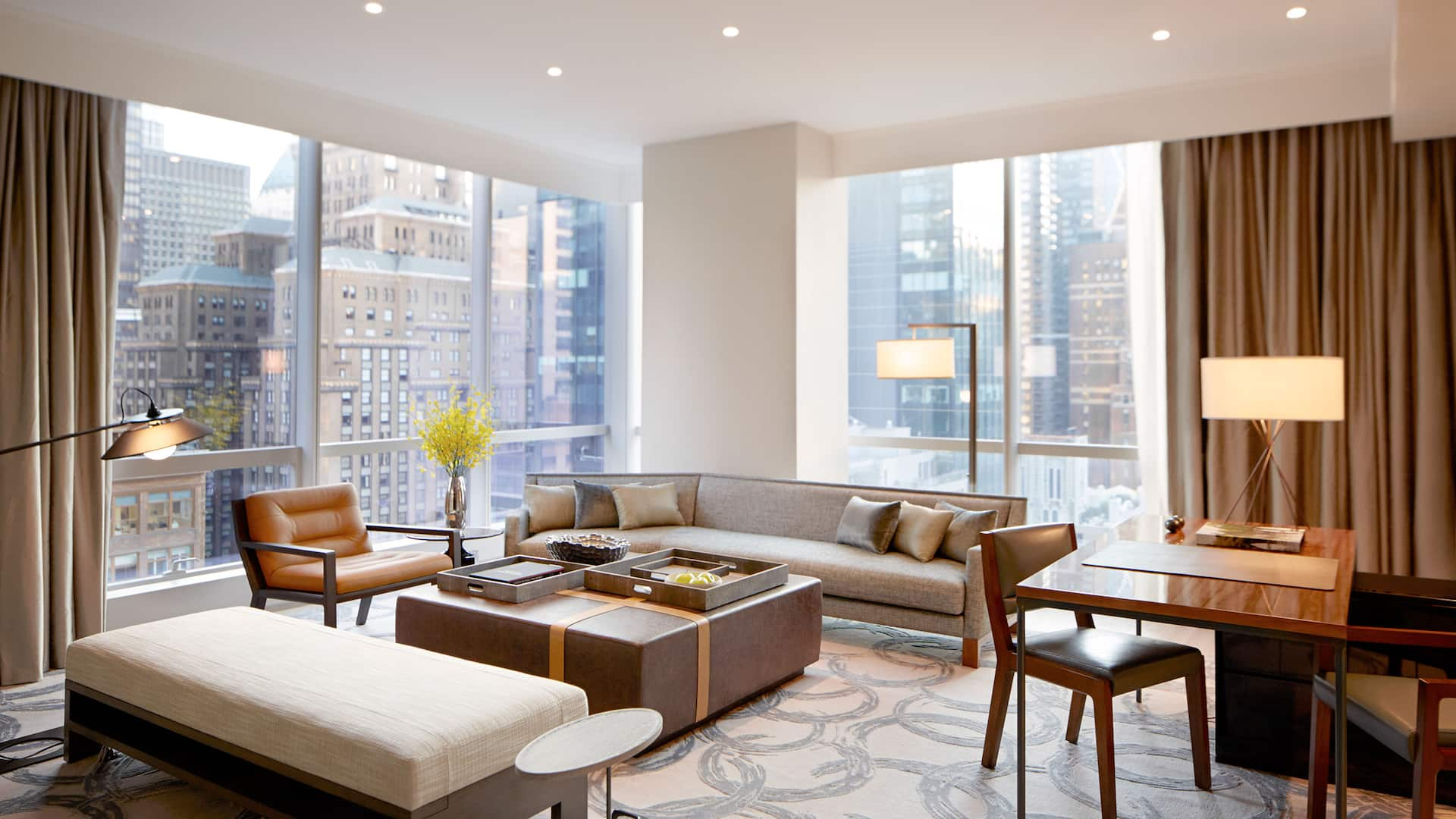 When you check-in, you are greeted by a staff adept at their iPads, wearing formals, and they take you up to your room in a private elevator while wirelessly communicating with the room staff to get your room ready before you even get there. The whole thing is carried out with crisp efficiency, ensuring that you don't spend a second more than required in waiting around. It also makes one feel supremely important, which is a great feeling to have.